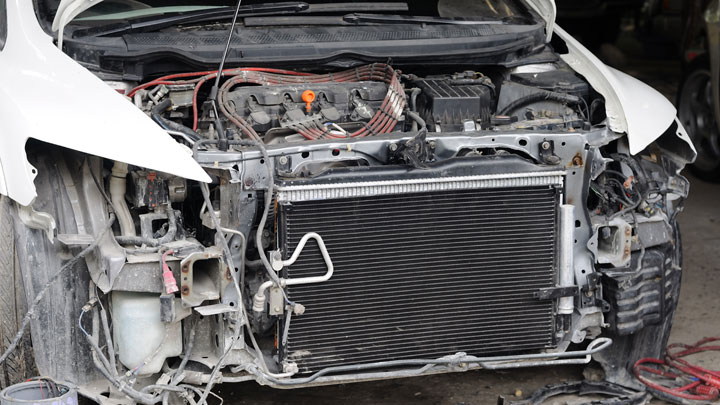 As an engine runs, it produces heat. The purpose of the radiator is to cool the engine and prevent it from overheating. A car's engine uses coolant to absorb the heat and transfers it to the radiator where it cools down. Once it cools, the coolant is sent back into the engine and the process starts over again.
When your radiator is clogged, not working as efficiently as intended, or has simply gone bad, not enough cooling is taking place inside the engine. This can result in your car overheating and if not fixed soon enough, permanent damage to the internals of your engine.
A radiator can be clogged from the inside, outside, or simply fail altogether. Here are some signs of a clogged radiator you'll want to look for before expensive engine damage occurs.
Common Symptoms of a Bad or Clogged Radiator
#1 – High Temperature Gauge Readings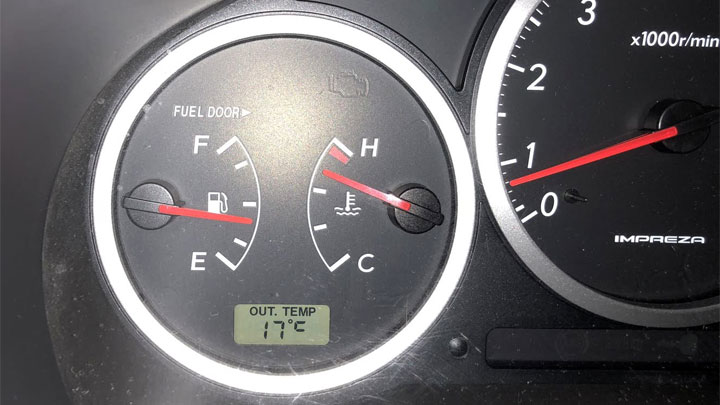 Since a functional radiator prevents the engine from overheating, you will know something is wrong with the radiator if the engine starts overheating.
Monitor the temperature gauge to see if the readings are higher than usual or if the needle is in the "red" zone. Some newer cars will display the temperature digitally and warn you when the engine temperature gets too high.