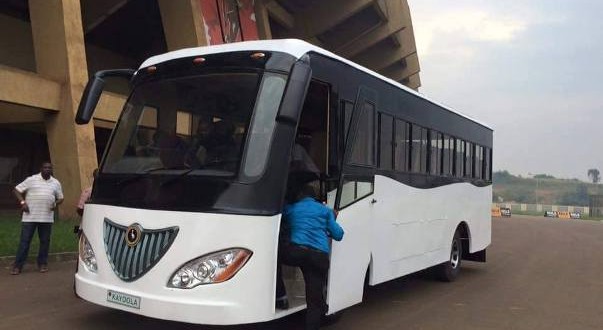 The makerere University Student under kiira EV company made the first 30 seater public bus named " Kayoola " in the picture above, the innovation which is said to have begun in 2010 is rapidly growing.
This bus is fully electric with installed batteries underneath and a solar panel on the roof which will generate power, it is reported that it will be able to run 80 to 100 km without recharge.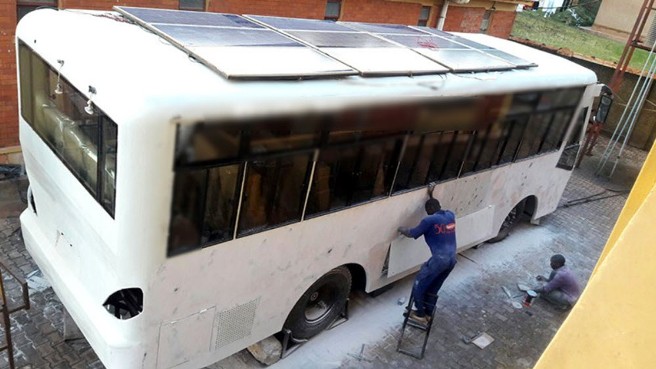 These innovative Students have also made a two seater electronic vehicle named Kiira under the same project, the vehicle has the length of 3000 mm, width 1600 mm, height 15000 mm, the top speed is 100 km / ph, with the maximum battery voltage of 256v and the model was developed using wires, cardboard and wood.
However, this is not the first vehicle they have made.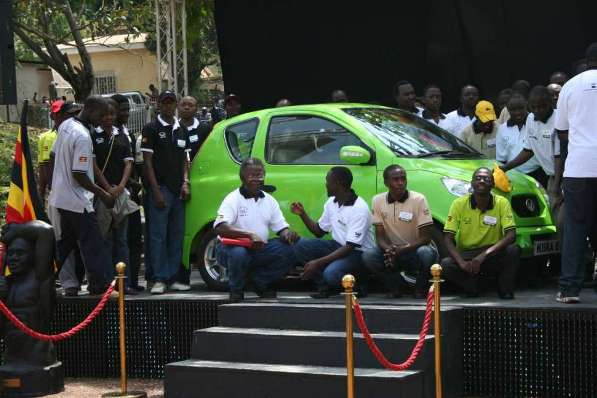 The Vehicle design project ( VDP ) is to be the forefront of research and development of green transport technologies in Africa, as its vision while its mission is carry out research aimed at development of cost effective and environmentally friendly transportation technologies for Africa.
The Project was inspired by the Vehicle Design Summit (VDS), an International Student-Led Consortium aimed at Leapfrogging Sustainable Transportation Technologies.