The Lagos State Police Commissioner Mr Fatai Owoseni told news reporters yesterday that the two policemen alleged to have been involved in the hijacking of a trailer containing auto spare-parts last Saturday in Sagamu, Ogun State have been dismissed and would be duly prosecuted.
According to the allegation leveled against the two officers who were identified as Inspector Durojaiye Taiwo and Sergeant Victor Omorokai of the Strike unit of the Special Anti-Robbery Squad  (SARS), Ikeja, on Saturday night led two other policemen to hijack the trailer which contained goods worth N30 million.
Omorokai was arrested at Okokomaiko in Lagos, he was apprehended with the help of the tracking device installed in the trailer.
 Commissioner of Police, Owoseni said:
"We did not deny the story; it was all over the media. Some bad fellows committed a crime and it is the stand of the Inspector-General of Police that all bad eggs in the Force be exposed and made to face the law like other ordinary criminals.
"We arrested them and the ones that are on the run, we are going after them. Exhibits have been recovered.
"The crime was committed in Ogun State Police Command and we have handed the ex-policemen to that command to prosecute them in the court of law.
"In the same vein, I want to state that we have not covered anyone of them. They would be tried. The Nigeria police would not spare those who are not worthy of wearing the police uniform."
Owoseni added that the suspects have been handed over to the Ogun State Police Command which has jurisdiction over the location where the crime was committed.
While speaking with Autoxpat on this development, Mr Osondu Ofochebe; MD of CHEVAN RESOURCES LTD underscored the importance of car tracking devices, "car tracking systems have become a necessity in todays automobile industry, it is not a luxury but a necessity. with a car tracking device installed in your car, you are sure that if the car is stolen, there is a 100% possibility that such a vehicle can be tracked and recovered thereby saving you from the inconvenience of buying another car that was unplanned and so on".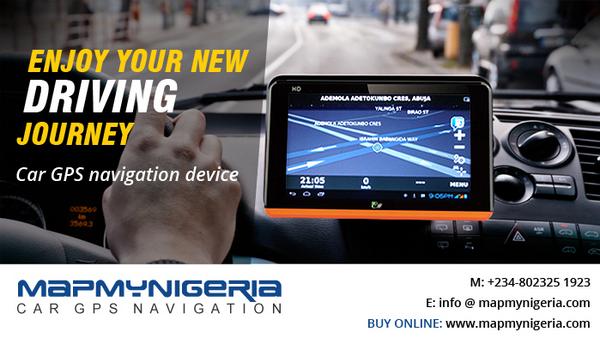 In a similar development, Mr Austin Ekanem of MAPMYNIGERIA CAR NAVIGATION SYSTEM noted that a fully updated and functional car navigational system is also  an essential device needed in every vehicle. "With a hi-tech superior navigational system such as the one sold by MAPMYNIGERIA NAVIGATION, vehicle owners are able to navigate to wherever they want without getting lost or falling into the wrong hands. and when complemented with a good tracking system, then the recovery rate of stolen vehicles will be a lot higher thereby reducing the incidence of car hijacking and robbery".
We at Autoxpat strongly recommend the installation car tracking device and navigational systems in all classes of vehicles.
AUTOXPAT(C)